I is back! Ahhh tis good to be back on home turf. The seagulls they missed me. I know my cat missed me because he has NOT stopped meowing since I stepped in the door. It's good to be loved.
On a school trip to the V&A I wore a dress I bought last week in a Charity Shop, thought I might as well show it off here. The print was the first thing I noticed, then the detailing, then the price: £4.99 - you MINE, dress.
I got it home and checked the label, had not heard of it before (I am so uncool when it comes to labels, I still only get excited when I see an old yellowing label from the 70s). The company is
Louche
, a high street-designer label. And it seems I got a bargain as new it would have been £50 to 60! Yes! I am now saving up the pennies for
this
dress...and then practically all the other ones.
I love it - have a look: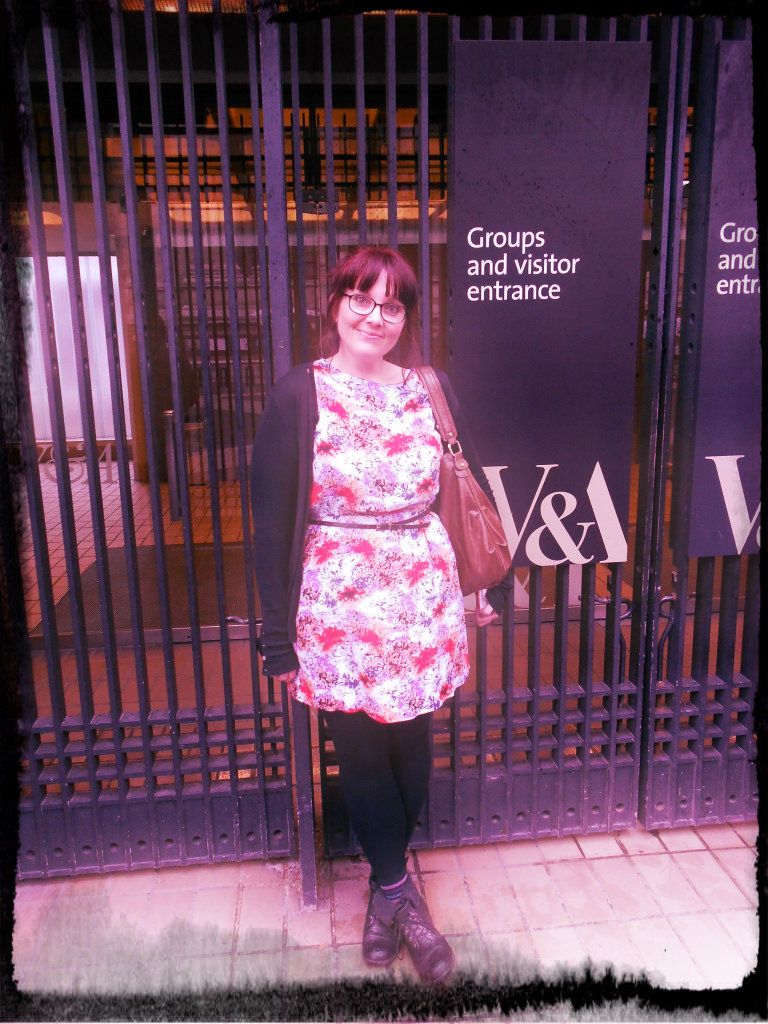 Outfit Details:
Cardigan - £15.99 Zara
Leggings - £4.99 Primark
Boots - gift from ma Mama
Skinny belt - £2.99 Primark (pack of three)
Bag - from a fwend
Glasses - £25.99 from mens cheap range at Specsavers haha
I do neeeed glasses all the time, but don't like paying lots for them *cough* or anything for that matter. The mens range has some cool frames that I like, so why not? Of course the staff there think I am 'challenged' but hey...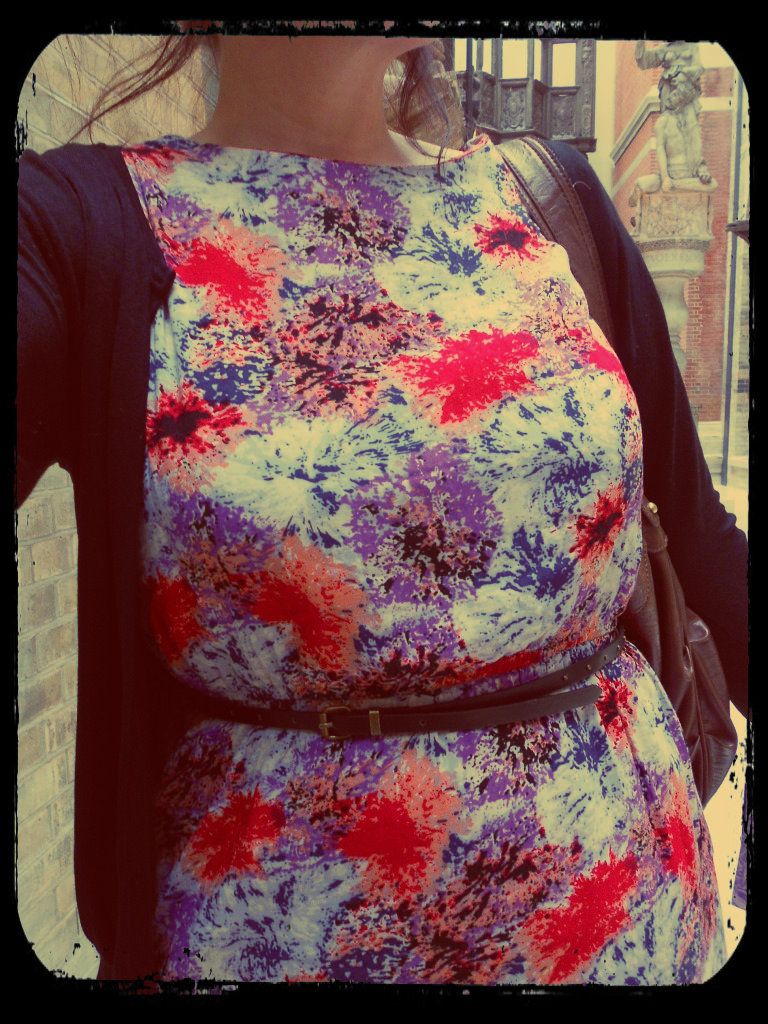 So, yeah. Did I mention this dress is a (hu-hum) size 12. I'm ok with you knowing that because I am well chuffed to be able to say it :)
The V&A was amazing by the way. We went to see
this
exhibition. The way it was presented, set up, was incredible; I've actually never seen a better exhibition (in terms of layout) in my life probably, except at the British Museum, all their layouts are breathtakingly awesome.
Some things I got to see at the exhibition that took my ruddy breath away:
This
one by Terrance Conran.
This
painting by David Hockney.
This
stage costume designed for and worn by Sir David of Bowie. I was amazed by the construction - made from one piece of woven wool fabric!
And
this
one for Mr (sexy-although-not-in-this) Brian Ferry. Ok maybe still sexy in it. It was TINY.
Lots of other things too on this action packed weekend that I will share as soon as I have got over the stress and exhaustion of teenage girls high on sugar and Urban Outfitters!
Have you seen any good exhibitions lately?